Showbox
The big taste of our Guacamole in a convenient size. It is great for guacamole lovers who also crave the convenience of a smaller portion.
Available in 0.5 Lb.
Life in Shelf of 19 to 30 days in refrigeration of 39.2°F
1 year in freezing at 0°F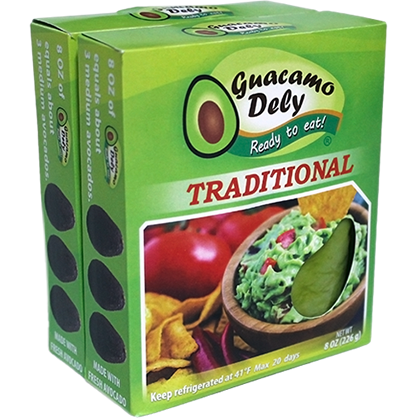 Flavors
Traditional.- Inspired by authentic Mexican guacamole with coriander, tomato and spices, has that incredible homespun taste, just like the one you've had at your favorite restaurants.
Classic.- Perfectly ripened avocado with garlic and spices. Simply thaw and serve.
Natural.- Our pulp is the perfect base for any recipe. It is just like fresh avocado, just a whole lot easier.